"For I delivered to you as of first importance what I also received: that Christ died for our sins in accordance with the Scriptures, that he was buried, that he was raised on the third day in accordance with the Scriptures"
The Lord our God has given to us a wonderful and gracious gift in His Word, the Bible. Since we have been brought into the family of God by the work of Christ through faith alone, so do we now, by the working of the Holy Spirit, grow in grace, through the continual and consistent study of God's Word, that we might not only know more about all that our God has accomplished for us throughout time and history, but that we might also share the Good News of our Lord Jesus Christ with those whom our God has placed around us. And to this end, Saint Paul offers the following Bible Studies, so that, as we have been Rooted in Christ, we might continually Grow in His Grace, and Reach the Lost.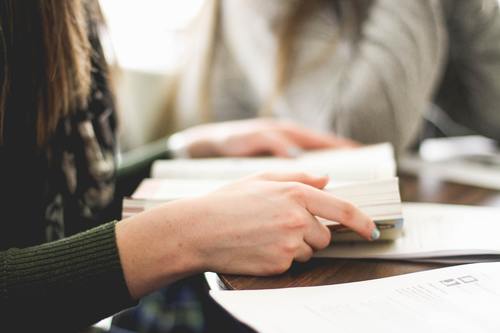 Gather together. Dive deeper into God's Word.
Join us Sunday evenings at 6:30 pm in our Family Life Center, as we go through the life and ministry of Jesus, through the mini-series, The Chosen-Season Two.
Men's Fellowship & Bible Study
Thursday night Men's Fellowship and Bible study begins at 7 pm each week and is devoted to purposefully reading God's Word so we can better know and live in the promises God has given us, and also so that we live as men who understand what our vocations are.

The current study the group is going through is God's Word: The Lutheran Difference.
Beginning with Genesis 12, walk alongside the fathers of our faith—Abraham, Isaac, Jacob, and Joseph—to discern Jesus in the stories of His people.

Over 10 sessions, discover how God orchestrates everything for His glory and the good of His people, and see how the God of creation and covenant is the same yesterday, today, and forever.

Starting Monday, January 3, 2022, we'll be continuing Jenn Wilkin's Bible study on the book of Genesis (God of Creation was the study on Genesis chapters 1-11). We'll meet each Monday at 6:30pm in the Family Life Center.
Have questions about God's Word?
We would love to be able to answer your questions. Please let us know how we may encourage you on your faith walk with the Lord Jesus Christ.