"For I delivered to you as of first importance what I also received: that Christ died for our sins in accordance with the Scriptures, that he was buried, that he was raised on the third day in accordance with the Scriptures"
The Lord our God has given to us a wonderful and gracious gift in His Word, the Bible. Since we have been brought into the family of God by the work of Christ through faith alone, so do we now, by the working of the Holy Spirit, grow in grace, through the continual and consistent study of God's Word, that we might not only know more about all that our God has accomplished for us throughout time and history, but that we might also share the Good News of our Lord Jesus Christ with those whom our God has placed around us. And to this end, Saint Paul offers the following Bible Studies, so that, as we have been Rooted in Christ, we might continually Grow in His Grace, and Reach the Lost.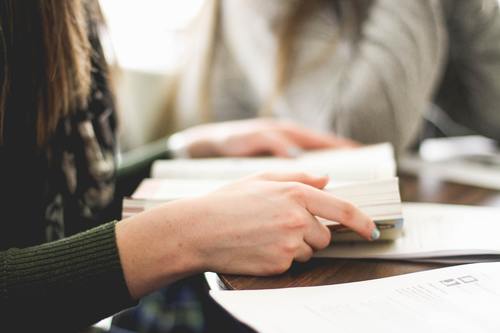 Gather together. Dive deeper into God's Word.
During COVID-19 we've switched to meeting over Zoom on Sunday Evenings at 7:00pm! We'd love for you to join us at any point! Currently we are going through the parables of Jesus!
Join us Thursday nights at 7:00 pm via Zoom right now, as we go through Hidden Christmas, by Tim Keller!
Our Thursday Morning Ladies Bible Study will resume on September 3rd at 9:30 am, after Daily Chapel, beginning right where they left off, in chapter six of Ten Women of the Bible.
BASIC (Brothers and Sisters in Christ) Bible Study will begin meeting on Thursday, September 10th at 9:30 am, after Daily Chapel. We look forward to picking up where we left off in the book of Romans before COVID-19. Everyone is invited to attend!
Thursday night Men's Fellowship beings at 7 pm and is devoted to purposefully reading God's Word so we can better know and live in the promises God has given us, and also so that we live as men who understand what our vocations are.

The current study the group is going through is Lutheran Spirituality: Promise, by Pastor William Cwirla.
Have questions about God's Word?
We would love to be able to answer your questions. Please let us know how we may encourage you on your faith walk with the Lord Jesus Christ.